www.ArtSchueler.com
Art Books
Being a big fan of books myself, it makes me proud to publish books with my pictures. It just feels nicer to quietly view artworks on paper than fleetingly on a screen. That's why I invite you to buy my illustrated books, which I designed with a lot of love.
Cuddle Art vol. 3 // with plush cat Gondula's travel reports
A look back at a time shaped by the Corona virus. In addition to illustrations of my paintings, this book also contains the first travel reports of my plush cat Gondula, which I sent on a trip around the world. With exciting photos from near and far and my art, this book is just right for anyone who loves art and travel. In a high-quality hardcover.
ISBN: 978-375344-2198.
Only in German language.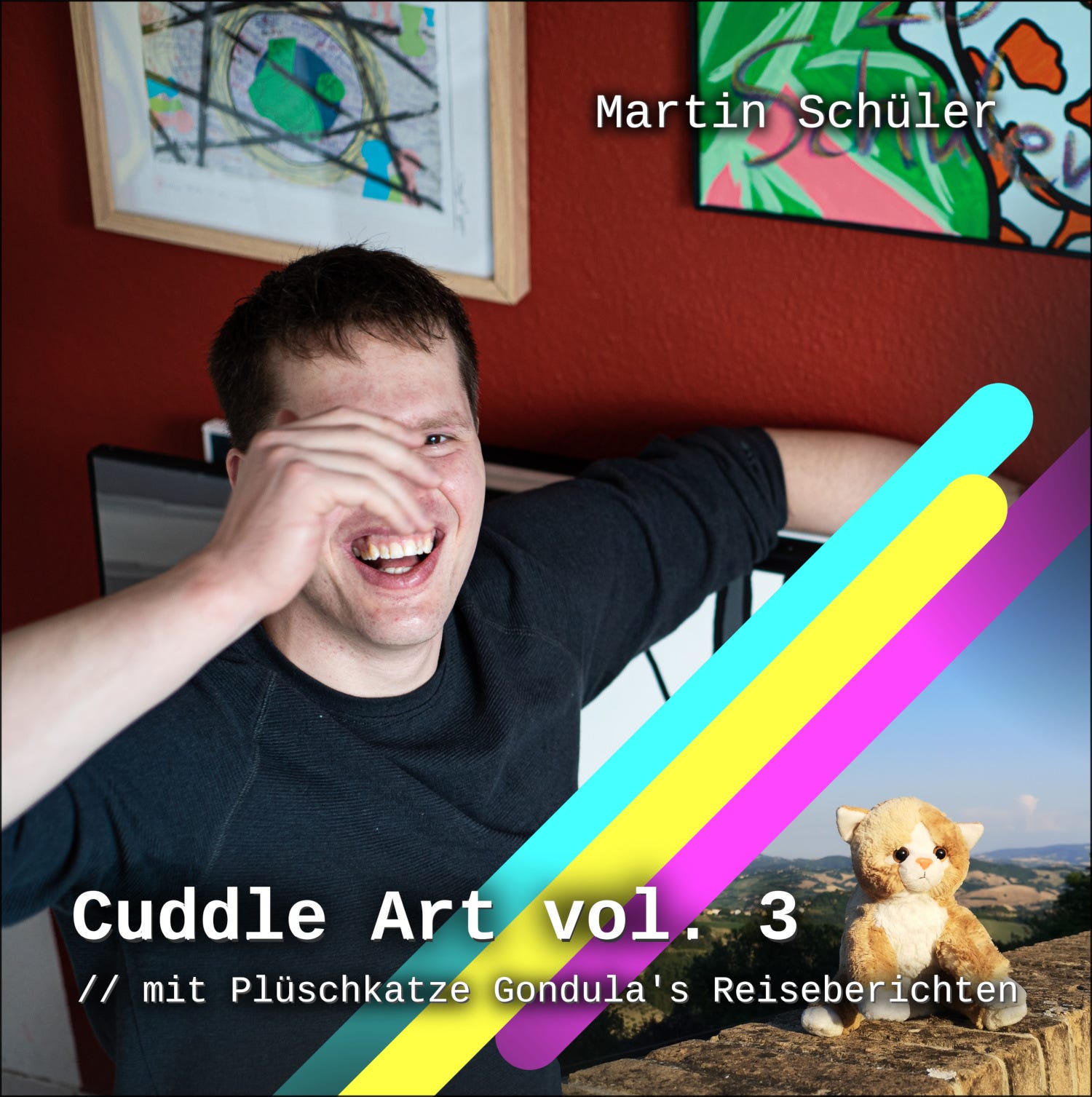 Ich Am ...
This photo book contains illustrations and background information from my art series "I am ...". In 2019-2020 I worked on paintings in which I turned people, animals and inanimate objects into stuffed animals. True to the motto: Anyone can be a stuffed animal. In a high-quality hardcover.
ISBN: 978-375283-5632.
Only in German language.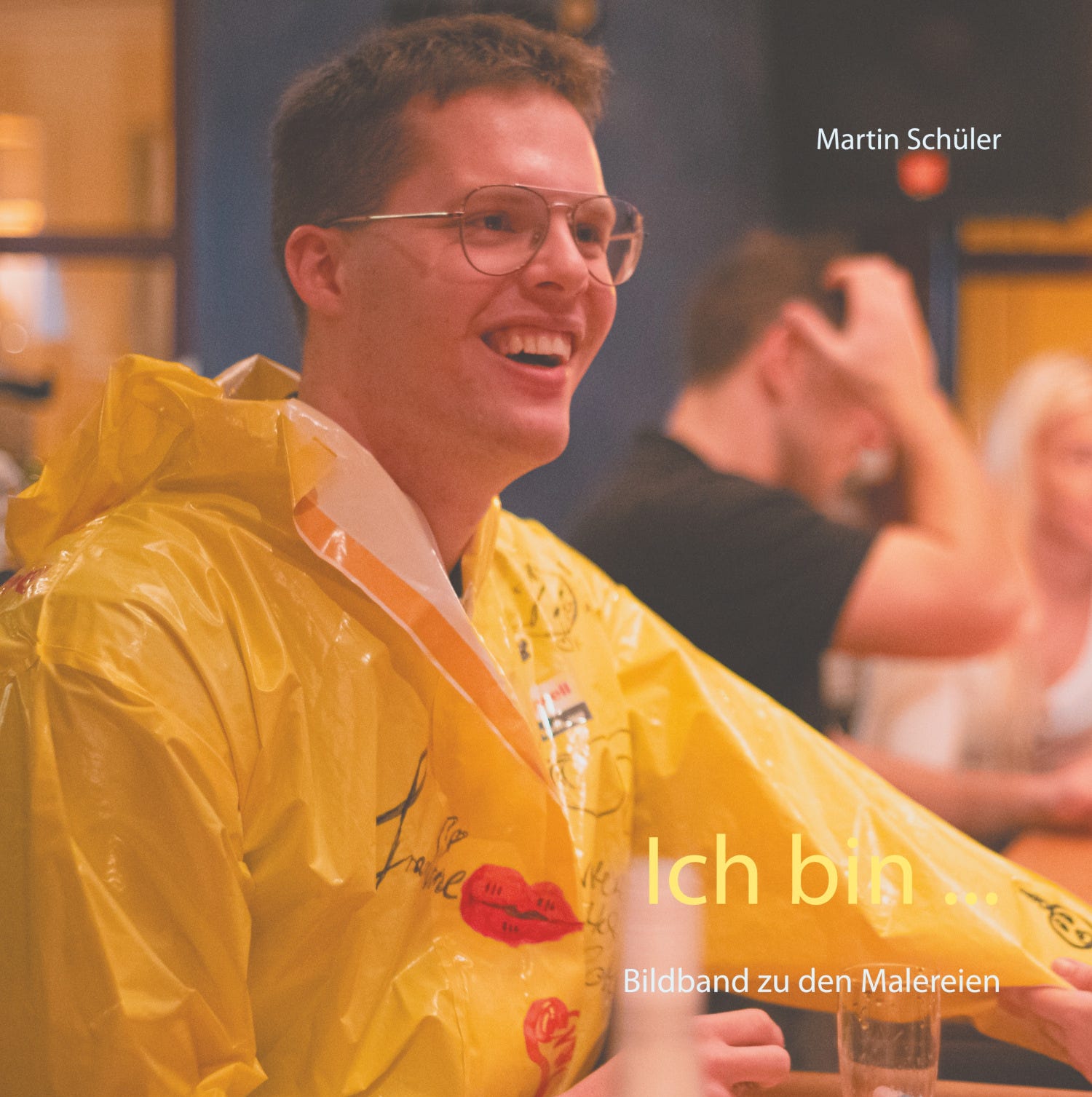 Aura
This illustrated book contains illustrations of the paintings and background information on the Aura art series. In 2019, I worked on images that are striking at first glance due to the many bright letters, the wide range of colors and the crazy animals. One of my trademarks is the painting of cuddly toys, which I also consistently implemented in this series. As a ring binder.
ISBN: 978-374819-9786.
Only in German language.