About me
I never thought that I would become an artist. But everyone has in his own hand which person he develops into. Are you curious about who I am? On this page you will find some informations about me.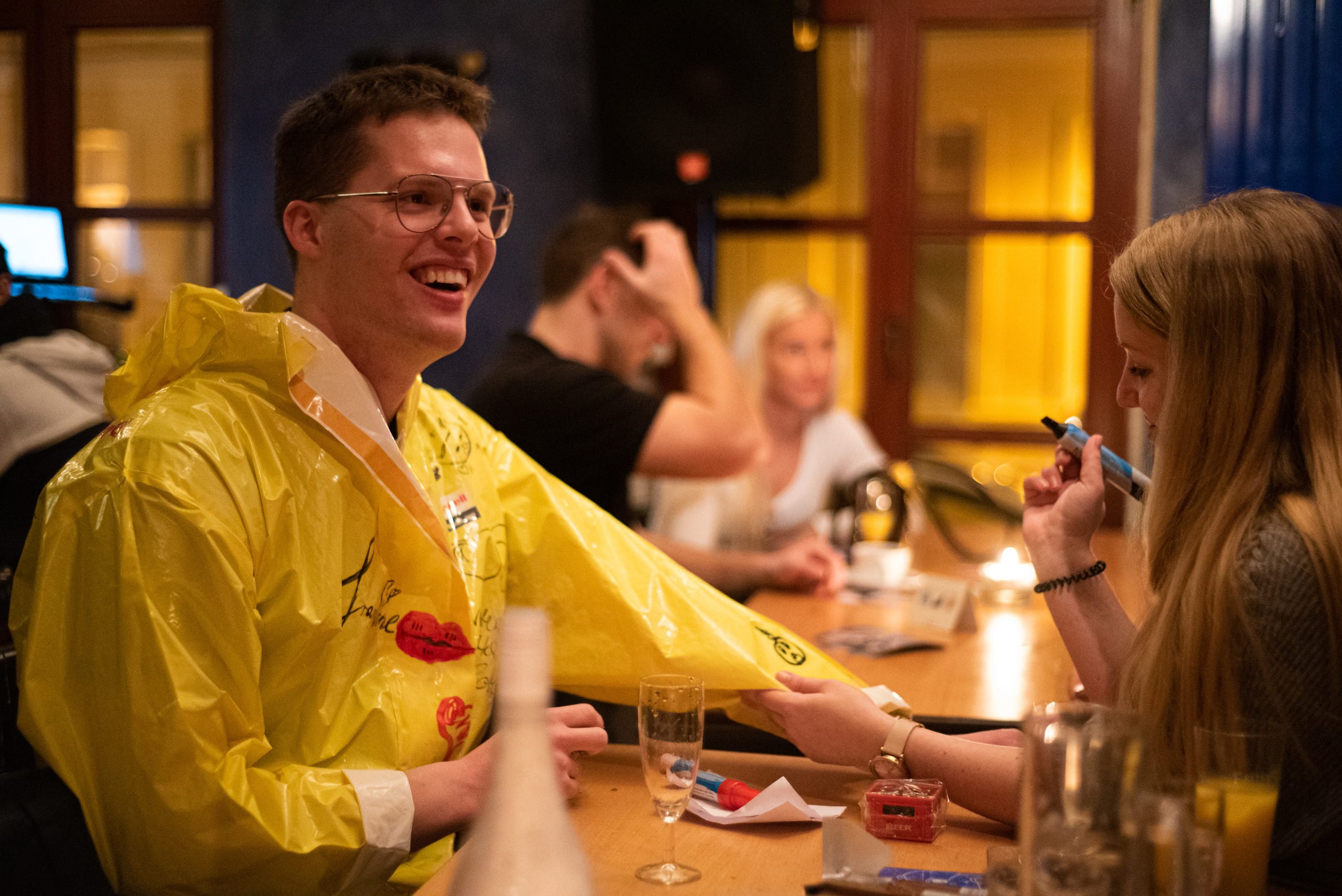 Inhalte von Youtube werden aufgrund deiner aktuellen Cookie-Einstellungen nicht angezeigt. Klicke auf "Anzeigen", um den Cookie-Richtlinien von Youtube zuzustimmen und den Inhalt anzusehen. Mehr dazu erfährst du in der Youtube Datenschutzerklärung. Du kannst der Nutzung dieser Cookies jederzeit über deine eigenen Cookie-Einstellungen widersprechen.
Anzeigen
First of all: Yes, I am a painter.

My name is Martin Schüler and I currently live in Cottbus, a middle town one hundred kilometers south of Berlin. Born in Calau and raised in the Spreewald. In the fall of 2020 I will finish an apprenticeship in administration and worked for a private security service for a long time. My hobbies include books and sport. Without wanting to give many details, my life so far has been ups and downs that shaped me to the person whose book you are holding in your hands. So I suffered for a long time from Asperger's syndrome, which I was only diagnosed with when I was sixteen. Asperger syndrome is a weak form of autism. Previously, I was said to be a hyperactive child. The wrong diagnosis made me suffer a lot and it took me longer than most children to develop a stable life of my own. But today I feel strong. I grew up with the challenges. I am a fighter. And I try not to take myself too seriously.

As a child I never would have thought that I would be called an "artist" by others. I was a rivet in art class and couldn't paint a straight line or a round circle. I was frustrated by the bad grades I got as a result. My teachers always told me what art should look like, as if working with a brush or other tools were the product of a bland German standard.

As a teenager, on the other hand, I was very interested in photography and film. I was looking for the right cutout and exciting motifs. At the end of my puberty I wrote essays and short stories, wanted to become a writer. But too often I failed to invest a lot of money in these passions without making a profit. I never completely gave up these passions. I learn from everything I try and benefit from it. There is little that seems impossible to me, which is why I do a lot. I want to know everything, see everything.

From today's perspective, these passions were important for me to express myself where I could not talk about my feelings.

In autumn 2018 I was facing a new turning point in my life. Due to many changes and the pressure to arrive in the adult world, I fell into a depression. I didn't know where the future would take me, saw no light at the end of a long dark tunnel. "Who am I and what do I want?" I asked myself.

During this time I met Gondula. Gondula is a sad soft toy cat that I gave this name to. For me she was a silent listener and a being that made me feel loved and not alone. In a delirium-like moment, she later told me to paint cuddly toys to convey some of the feelings to the world. When she said to me: "You have to paint us all", I was in Berlin Central Station. Suddenly I saw hundreds of plush toys hanging from the ceiling, all painted on canvas.

And so Gondula painted and was very surprised herself what came out of it. I just grabbed the biggest canvas I could buy quickly. And I somehow didn't care whether it should be a work of art or not. Rather, I worked out my mistakes even more - in protest. After about twelve hours I was holding a square meter picture in my hands. I was fascinated by what I created there. This picture seemed different from anything I've seen before. All my painting problems suddenly didn't look like mistakes.

It was Pop Art. Big, colorful and full of empathy. And in my many mistakes I recognized my own style.

So I painted one cuddly toy after another, as Gondula wanted me to. Just nine months later I opened my first own exhibition in the ZELIG Cottbus. Almost all of the chairs in the restaurant's conservatory were occupied and the walls were covered with double rows of pictures because there were so many to show. I became sure that I had a great talent that I had to use. I was blown away by the fact that at my second exhibition in January 2020 the guests had to stand because the tables were occupied.

Maybe it's the cuddly toy that people long for. Cuddly toys symbolize closeness, warmth and security - basic needs in our lives. And they are a symbol of childhood. I think there are many adults who would like to be a child again for a day. Once again you can leave out all the feelings that are in you. And when you fall, there is someone to help you up. Being a child also means being able to be what you want to be. Only later life sets limits on us.

Art helped me to leave my lonely and cramped world. In 2019 I published my first art book and already had good sales. I traveled to London to see art. For a country egg like me, it was the first flight I ever did on my own. Several art series were created.

I also record music under the stage name mkayogre with the Berlin musician and producer Taube.

Martin is part of the artist movement Claude.